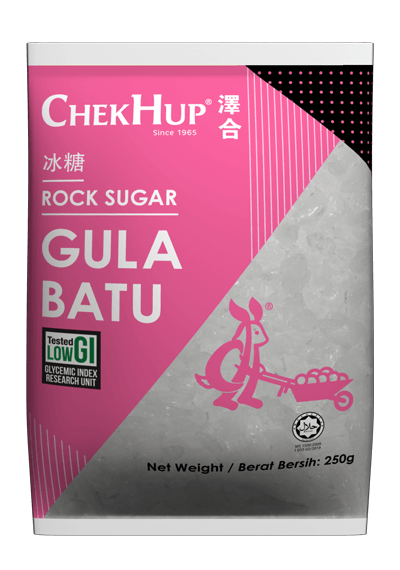 Chek Hup Rabbit Brand
Traditional Rock Sugar Series
Since 1965, we have been exclusively manufacturing rock sugar.
Our original Traditional Series that started it all brings sweetness to your life:
Traditional rock sugar ― Comes in traditional crystal chunks, perfect for authentic recipes.
Tailor-made for different usage ― Brings out the full deliciousness.
ROCK SUGAR
Refined through a unique crystallisation process for optimal sweetness with a distinct delicious flavour. Healthier with low GI (Glycemic Index).
IDEAL FOR:
Dessert syrups
Savoury dishes