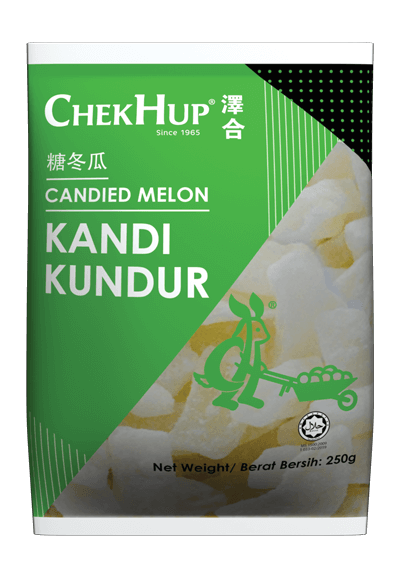 Chek Hup Rabbit Brand
Traditional Rock Sugar Series
Since 1965, we have been exclusively manufacturing rock sugar.
Our original Traditional Series that started it all brings sweetness to your life:
Tailor-made for different usage – Brings out the full deliciousness.
CANDIED MELON
Made from fresh melon, it's white, tastes sweet, tender inside but crispy outside.
IDEAL FOR:
Baking
Dessert syrups
Dessert toppings
Eating as a snack