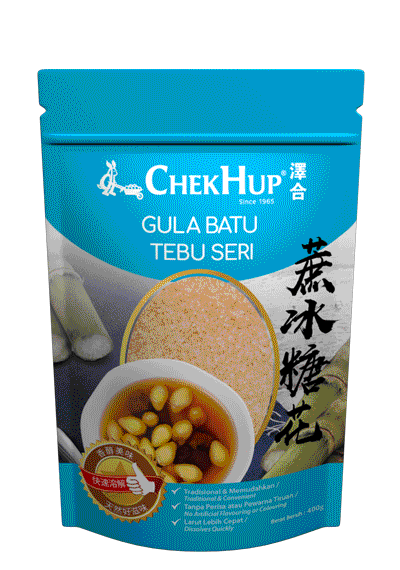 Chek Hup Rabbit Brand
Convenience Rock Sugar Series
Since 1965, we have been exclusively manufacturing rock sugar.
Now, introducing another exciting product to bring sweetness to your life:
The only rock sugar in resealable bags – Convenience.
Made smaller – Dissolves swiftly.
Tailor-made for different usage – Brings out the full deliciousness.
DIAMOND CANE ROCK SUGAR
Refined through a unique crystallisation process for optimal sweetness with a mild sugar cane flavour.
IDEAL FOR:
Dessert syrups
Jellies and puddings
Fruit enzymes
Natural colour for desserts